Doug A Scott's Stuff
Stuff about me / Project stuff / Fanfic stuff / Other stuff / Mail me

My name is Doug A Scott and you've somehow managed to stumble onto my stuff.
First, some boring bio stuff: I currently live in Victoria, British Columbia (Canada), with my lovely wife Lynn. We met while working together at the Greater Victoria Public Library and were married on Sept. 18th, 1993. Looking for a way to express our opinion of serious ceremony, we took the wedding party mini-golfing directly from the church. We still work at the library, although now at different branches.
I'm something of a pop culture fiend, as evidenced by my collected works below.

Project Stuff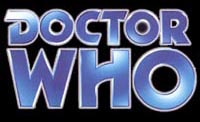 Early in 1996, I began a timeline of the British science-fiction series "Doctor Who" for my own amusement and decided it would be really neat in hypertext format. Since posting it publicly, this project has received mention in Yahoo! Internet Life magazine and on the official BBC site.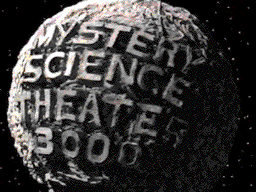 Have you ever been watching "Mystery Science Theater 3000" and just not gotten a joke? Well, help is here! Albeit, in a very limited amount for now. I attempt to explain the many cultural references made on MST3K at Too Much Information.

Fanfiction stuff

I was also a fan of "Xena: Warrior Princess" (before that last awful season), especially the character of Joxer, portrayed by Ted Raimi. I am a long-time member of the Gabrielle and Joxer Romantics Society (or GJRS) and always wanted to see these those characters link up romantically. Didn't happen on the show but, hey, there's always fanfiction! In Father of the Groom, Joxer and Gabrielle meet up with Joxer's formidable warlord father and our heroes must engage in an elaborate deception to protect a village. In three parts: 1, 2, 3. This story diverges from the televised Xena timeline sometime late in the third season.

At the end of "Xena"'s third season, Gabrielle fell down a pit with her evil daughter and apparently died. To alleviate summer re-run boredom, the GJRS had a fanfic challenge. Get Gabby out of that pit in less than a thousand words. Lynn and I teamed up for our result, To Hell and Back Again.

Other stuff

Once upon a time, on the GJRS mailing list, we had a troll. Well, we've gotten our fair share of trolls, but this troll went by the name of "Skippy Skip" (I kid you not) and posted a particularly bad piece of... ahem, "fanfic" called "one of those days." We ignored him for a while and he eventually left the list in a huff, insulting us all one last time. In order to raise our spirits, I decided "one of those days" needed a little something. A little "Mystery Science Theater 3000" sort of something...
Another troll got a different kind of treatment. This troll called herself "Kerry Franks." She seemed to be pretty normal until we started criticizing one fervent Joxerphobe on the alt.tv.xena newsgroup who had always dissed us. Kerry freaked out all over us, called us names, and went to the newsgroup to "tell on us." From what I can gather, she just ended up scaring the guy we talked about, but not before stirring up a whole bunch of other long-time 'Phobes. I was inspired to write Stalking the Wild Joxerphobe based on "Mutual of Omaha's Wild Kingdom." You remember, the one hosted by Marlin Perkins in his nice safe office, while Jim risked his life in the wilds...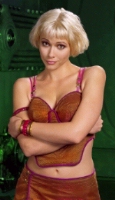 The GJRS list has a spin-off group called the AmazonRPG list. Essentially, we all role-play living together in an Amazon village called Joxopolis and we all get "toys." Toys are any fictional characters of our choice who live with us, love us and worship up (well, mine mostly give me lip, but still...). Assuming you're remotely interested in seeing who my toys are, visit my Amazon RPG page.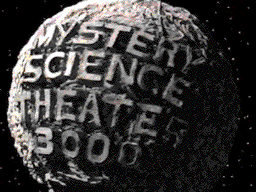 I've written one other MiSTing. This one's a little sillier than usual, though. In appeared on the above mentioned AmazonRPG list. Due to a side-effect of the Great Villain Invasion of 2000, I was sent hurtling through the multiverse, visited mostly fiction-based realities. One place I visited, along with then-recently acquired toys Sydney Fox ("Relic Hunter") and Seven of Nine ("Star Trek: Voyager"), was the Satellite of Love. So, Sydney, Seven and I had to suffer through "Assimilated"...